In modern times, we can't envision any business that won't allow the possibility of online shopping, as we can't deny the benefits of having a Product Catalog available 24/7, wherever you are.
At ABP we want to improve your shopping experience by offering you a pristine partner store that will help you with your IP technology proposals (from Telephony, Networking to Video Surveillance), save you time and money, and having all the equipment you need - at the RIGHT price. For that reason we have added the possibility of buying the devices pre-configured with our IPTECHVIEW Cloud Service so you can save much more by:
Reducing your shipping & delivery time as we could ship directly to your end user
Eliminating pre-install configuration and staging time
Saving on installation time - almost instant installs
Reducing the amount of time in the customer premises
Not requiring high technical expertise in the customer premises
Reducing DoA cases to almost zero
And...the devices are plug & play and can be remotely fine-tuned later using the cloud platform.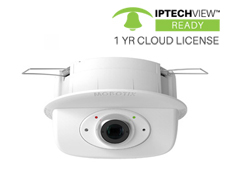 Our IPT products include 1 Year License subscription for IPTECHVIEW (RMM) Remotely manage & monitor, plus IPTECHVIEW Cloud-based Video Management System " VMS".
And...we are offering with your IPTECHVIEW-Ready MOBOTIX camera, a pre-formatted 64GB Micro SDHC Ultra Class Western Digital WD Purple 64GB included and inserted in the camera.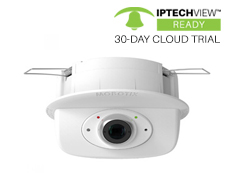 If your customer wants to see all the benefits of having the cameras in the cloud, before the 1 year commitment, you can get the 1-Month Trial subscription, with the pre-formatted 64 SD card included.
Additional IPTECHVIEW-Ready Devices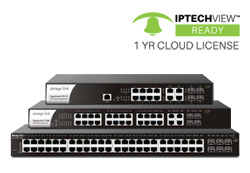 Introducing IPTECHVIEW-Ready switches from DrayTek. They are provisioned so that its GUI can be accessed remotely without having to install cloud access hardware clients onsite or set portforward rules on routers or firewalls. These switches help update firmware and reboot cameras and other devices remotely - saving you time and money going onsite.
Now is the moment to take control of your projects, and add a plus that will save you much more.
What's the next step?
Are you an ABP partner yet? If not, sign up here and become a partner. Then you will receive your credentials to log into our partner store and start shopping for IPTECHVIEW-Ready cameras.
Have questions? Please contact us at 972-831-1600, #3 or sales@abptech.com.
Image