Best LTE Modem & Router for Security Camera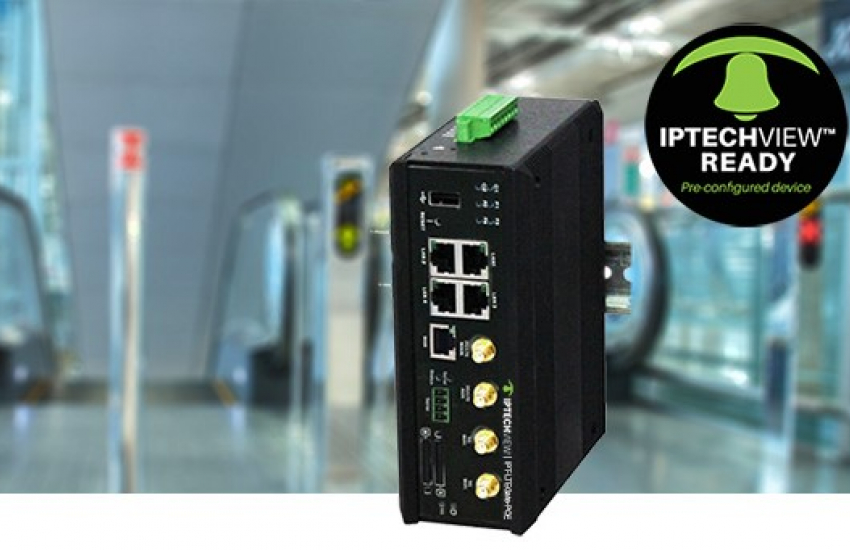 Remote installs using wireless LTE for Security Cameras are needed in many rural or industrial projects. These can now be done quick and effortless with IPTECHVIEW's new LTE-Gate-One. The compact DIN-mountable unit combines LTE Router with 4-Port POE Switch all in one ruggedized device.

We reached out to one of the leading LTE Router OEMs in the world, a Taiwanese company specialized in industrial LTE modems. They accepted our challenge to jointly create a better solution for integrators that would resolve the current inconvenience of having to combine separate devices, the router and the POE switches in the field and to let us securely and remotely manage the router and the POE device, including controlling the power of the 4 POE+ ports.

With 15 years of experience in selling security camera solutions we knew what resellers and integrators needed when deploying remote cameras and created a clearly defined list of improvements.
Ruggedized and durable
Designed for DIN rail
Dual SIM for failover
Dual power supply support
Low power consumption when idle
Ability to generate high power output for POE plus
Coverage for all key US LTE channels
Secure remote manageability through IPTECHVIEW
Remote power management through IPTECHVIEW
Accessibility & manageability on dynamic IP address
Full functionality on private IP addresses (low cost carriers) 
Solid router and NAT firewall
Wi-Fi bridge for additional cameras to access the same LTE gateway
Reasonable price point and the ability to price protect our partners.
Key markets and applications are mainly outdoor.  Protection of spaces, assets and people. Protection of parking lots, parks, gates and guard houses and cameras in miscellaneous remote facilities. One of the areas we've seen the most interest in, has been remote oil rigs and remote infrastructure in oil fields. There are also many uses in rural areas,  farms and ranches as well as industrial facilities that have remote assets that need to be protected. Temporary cameras for Mobile guards and even temporary IoT sensors or cameras in government, hospitals and other places where wired cloud access may not be an option but remote access and manageability of certain devices is still desired.

The fact that the LTE Gateway from IPTECHVIEW includes everything in one device helps partners by eliminating many potential problem sources and reduces future maintenance needs. It creates a more solid security camera solution for the user with a higher MTBF (meantime between failures).

The new IPTECHVIEW LTE gate makes designing, installing and deploying remote security cameras super easy. IPTECHVIEW LTE gateways actually get shipped preconfigured to the remote management account of the Partner. Everything can be interconnected physically on-site and then gets can be remotely fine-tuned with final configuration by a knowledgeable operator from the headquarters without needing to access the physical installation.

IPTECHVIEW also provides better long-term support by enabling remote configuration and even remote updating of the firmware of the LTE modem as well as the firmware of the cameras that are connected. This makes for a much more secure overall project and ensures long-term low cost of ownership. Remote management capability is also great for the reseller and integrator because it sets the stage for long-term relationships between initial partner and the customer for providing long-term service contracts. Large industrial users like oil companies may choose to manage all their devices themselves using the IPTECHVIEW platform.
Where to buy:
https://partnerstore.abptech.com/IPT-LTEGate-POE-IPT-C
Datasheet:
https://www.abptech.com/info/assets/pdf/iptechview/ipt_ltegate_poe_datasheet.pdf