Audio & Phone Integration for Security Cameras, Talk-Down and Video Door Stations

Audio is a key aspect of any surveillance system. It provides context to Video and can be used for intelligence, alerting, or communication purposes. In the case of an emergency it empowers anyone with audio permission to access and engage in a two-way conversation. This may dissuade a bad actor from committing a crime, distract to protect someone and give them time to escape, help clarify or defuse a critical situation, and much more. Pre-recorded audio can be automatically played when an event is detected and conditions are met such us after hours motion, moving in wrong directions, virtual fence intrusion, crowd alert, etc.
IPTECHVIEW always had a standard audio recording option, but its latest version now offers a wide range of two-way audio options for supported cameras, paging devices, speakers, and video door stations. Audio support will work with any phone, there is no App needed for audio to be delivered as IPTECHVIEW has a unique integration with traditional telephone networks and PBX systems using VoIP. After receiving an alert it is possible to talk down to cameras with audio support from a cell phone. Same for talking to and opening audio and video door stations.
Audio devices are all managed and controlled from the cloud therefore they are ubiquitous. Existing cameras do not have built in speakers? No problem, IPTECHVIEW compatible audio IO devices can used as add-on and virtually connected to one or multiple cameras without audio capabilities. Multisite audio broadcast is now possible with IPTECHVIEW. Need a louder system? Depending on the environment and the application, you can chose louder devices or even connect with an external analog amplified audio system or horns.
Talk-down, when combined with IPTECHVIEW's personalized alerts with human detection, is superior to simply-recorded alerts and creates a powerful proactive solution to help protect people and places and prevent crime as well as to enforce certain or compliance issues i.e. unsafe behavior, hardhat and safety glass usage, wrong forklift handling and much more.
IPTECHVIEW includes its own VoIP infrastructure thus does not require having a telephone provider or PBX but when needed can IPTECHVIEW managed devices can be connected to third-party and enterprise PBXs like RingCentral and use company specific internal calling and advanced call routing.

A special commercial real estate version will support managing tenant phone numbers for up to three simultaneous dialed numbers, tenant names, contract expiration dates, and more.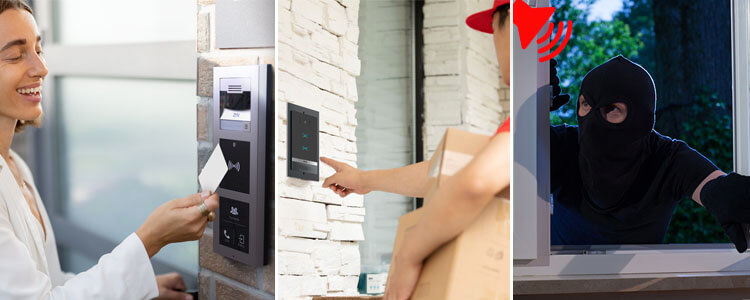 The platform's two-way audio supports door stations and video intercoms from multiple brands that are certified by us and work using the SIP VoIP protocol. The current PBX audio support combined with triggering remote relay over the IP network to open doors or other applications is IPTECHVIEW's first foray into our planned IPTECHVIEW ACCESS planned for 2024. This new version will support multiple access control platforms along with IPTECHVIEW's current preferred access control partners - MOBOTIX, Kentix and Fanvil. All door station and access control-related devices will be managed under the new single IPTECHVIEW ACCESS platform.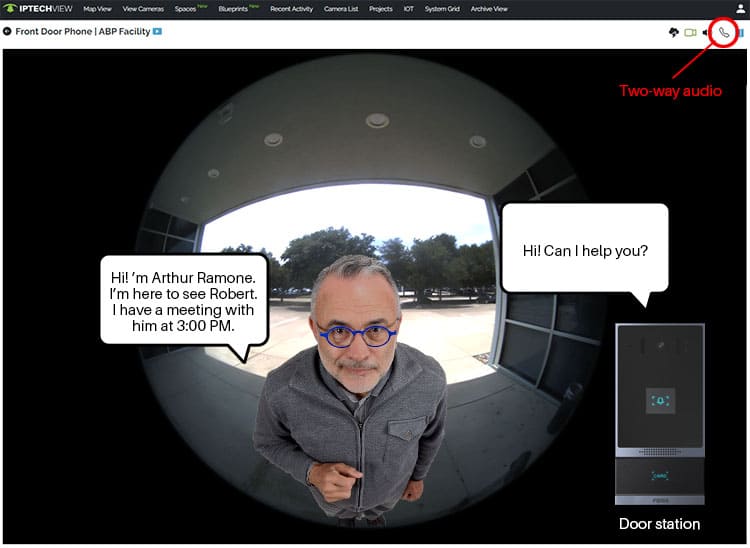 INTEGRATORS and INSTALLERS can get a free account to test IPTECHVIEW audio with their own AXIS, MOBOTIX cameras or Fanvil doors stations.
Call us at 972-220-1110, #3 or email sales@iptechview.com for more information.