Unleashing the Power of On-Demand Composite Video Storage for Cloud Video Surveillance (VSaaS)
INTRODUCTION:
In today's rapidly advancing technological landscape, video surveillance systems play a crucial role in maintaining security and peace of mind. However, the traditional approach to video storage has often posed challenges, such as bandwidth constraints, technical issues, and budget limitations. IPTECHVIEW has succeeded in creating a groundbreaking solution: On-Demand Composite Video Storage. In this blog, we will explore how this revolutionary concept combines the best of cloud and in-camera recording to deliver an unparalleled user experience, regardless of storage location.
Let's start with the definition of composite technology. A composite technology is the result of combining two or more different technical solutions, each with its own characteristics, that when combined with a new solution makes their combined properties become vastly superior to those of the original components in a specific application.
1. The Power of Composite Dual Mode

One of the most remarkable aspects of On-Demand Composite Video Storage is its ability to provide users with a choice between full cloud storage or a more economical in-camera-only option. But there is much more. It incorporates redundancy and access speed, while also offering a budget-friendly alternative for cameras where cloud storage is unnecessary, this cutting-edge technology provides flexibility and empowers users to optimize their storage strategy. Cloud storage alone requires enough bandwidth for videos always be uploaded when needed. This is often not possible.


On certain camera models, IPTECHVIEW is even capable of maintaining an additional third recording on a local NAS for long-term local storage beyond in-cameras SD Card recording for special applications in seldom cases where that may be a requirement like for 24/7 constant recording scenarios.
2. Uninterrupted Surveillance in Low Bandwidth Situations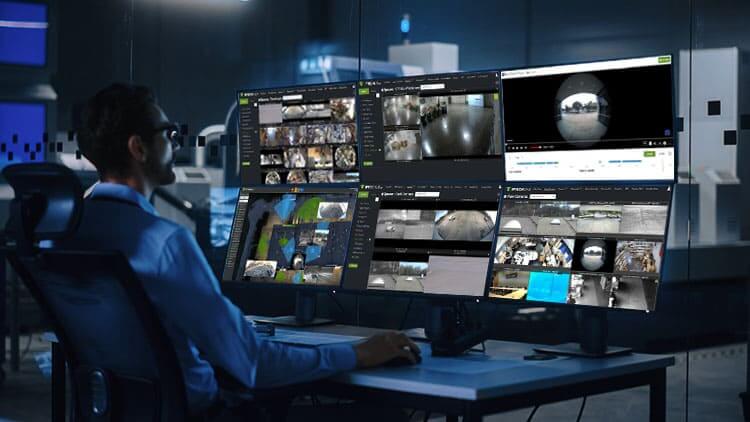 Imagine a scenario where bandwidth constraints impede the smooth operation of cloud surveillance systems. With On-Demand Composite Video Storage, this becomes a thing of the past. By seamlessly blending cloud and in-camera recording, IPTECHVIEW ensures a transparent user experience, even in low bandwidth situations. The system intelligently delivers video from the SD card when cloud storage may not be able to provide the footage promptly. This dynamic functionality ensures uninterrupted surveillance, regardless of connectivity challenges.
In summary, On-Demand Composite Video Storage takes VSaaS to the next level by enabling cloud surveillance, even when bandwidth is limited. With the ability to choose the subscription mode for each camera, users can tailor storage options to suit their specific needs, without compromising on security or quality.
3. Enhanced Security with VSaaS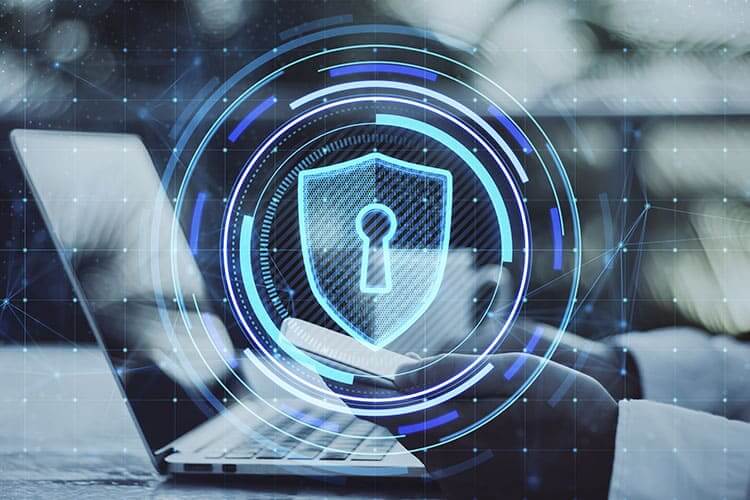 To many initially, it seems anti-intuitive but accessing cloud-based Video Surveillance is much safer than using an on-premise server and accessing it. Most on-premise systems are very insecure and have hardly any protections which actually makes on-premise camera systems servers high risks for a company's cyber security. Access to these servers is often through port forwarding and most of the DVR/NVR units available are cheap-built reference designs by unknown manufacturers. These solutions come with minimal to no security at all and often have known backdoors.
Commercial VSaaS solutions like IPTECHVIEW on the other hand are built from the ground up with security in mind. We say "Secure by Design". The systems also are protected by additional cloud tools and are part of a protected infrastructure. Last but not least we subject our platform to regular penetration testing where we put experts from the US, Europe, and Israel to check the security and safety of our platform. Whenever we are advised of potential risks we follow up and do the required remediation.
We also oversee our systems constantly and check for unusual traffic. A cloud platform like IPTECHVIEW with tens of thousands of devices, at many thousand customers spread all over the world is a live system with a dedicated team that is supervising the system.
Security is a not a "state" but a ongoing process and a frame of mind.
4. Seamless User Experience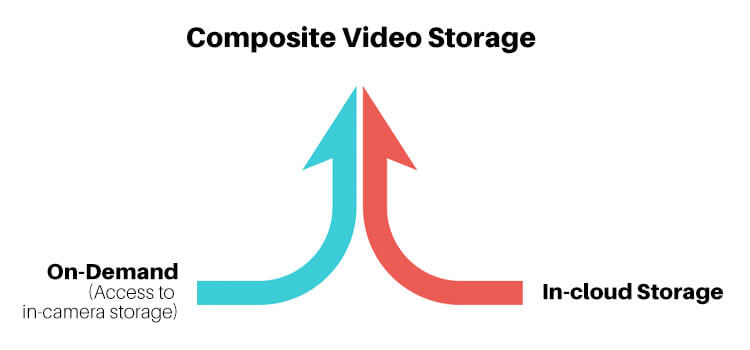 With On-Demand Composite Video Storage, IPTECHVIEW has prioritized user experience. By seamlessly integrating cloud and in-camera storage, this innovative solution ensures that video playback remains uninterrupted and accessible, regardless of the storage location. Whether you require immediate access to cloud-stored footage or prefer the budget-friendly in-camera-only option, the system offers a transparent and user-friendly experience, empowering you to take control of your surveillance needs.
Conclusion
The era of On-Demand Composite Video Storage has arrived, promising a future where surveillance systems are more efficient, flexible, and user-centric than ever before. By blending cloud recording and in-camera storage, IPTECHVIEW has opened up a world of possibilities for enhanced security, uninterrupted surveillance, and budget-friendly solutions. Are you ready to embrace the future of surveillance? Try On-Demand Composite Video Storage today and experience the transformative power it holds for your security needs. Get a free Partner Test Account.
IPTECHVIEW is a Cloud VMS that includes a very robust central management and health monitoring component making it a great solution for multi-site projects and also becomes the VMS of choice for integrators that want to offer remote services to their clients and focus on a platform that can handle small and large projects alike.