AXIS Integrators Benefit from the New Cloud Surveillance Platform
AXIS security camera integrators tap into an incremental business by adding IPTECHVIEW, a commercial cloud video surveillance solution.
Video surveillance typically was limited to On-Premise but things are changing rapidly. In today's more hybrid work environment, with many being used to Ring doorbells on a consumer level, the demand for commercial solutions that provide safe remote access keeps growing.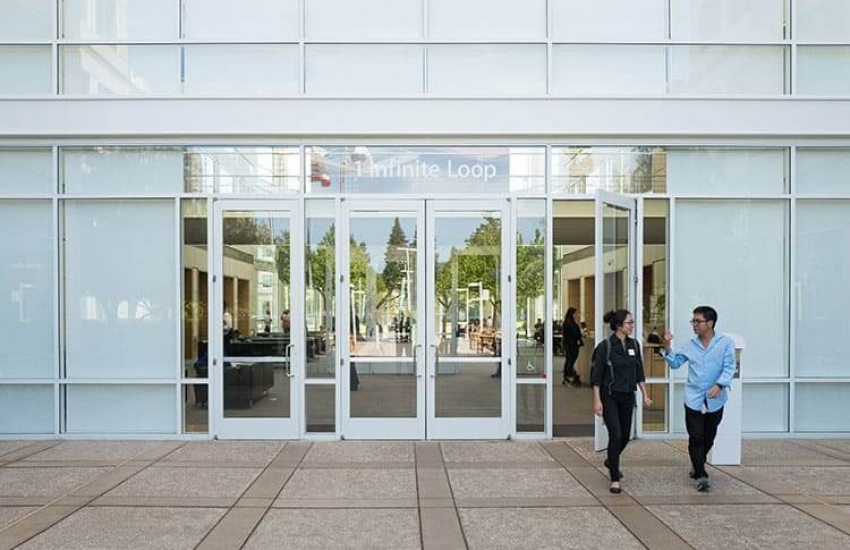 Owners and managers in organizations of all kinds are asking for business-class Cloud Solutions to solve their need for providing access to their security cameras for more than just basic security. Video data is important for many managerial tasks that demand situational awareness. Warehouse and HR managers and even some CEOs want remote access to video.

AXIS cameras have great in-camera capabilities but by themselves are not user-friendly enough and accessing the cameras directly is too complicated and not secure. Our platform provides a simple user interface that includes access and privilege management to live video, recorded video events on a timeline, and proactive personalized alerts are needed.
IPTECHVIEW offers single sign-on to make accessing video super simple. Authorized users can access with their company's email and credentials including all the safety of 2-Factor Authentication and phone biometrics. Management can personalize privileges to provide access on an as-needed basis to camera locations, and special features like License Plate Recognition, Videos of Interest, Sharing, etc.

One of the most interesting approaches of IPTECHVIEW is that it works as a Direct-Camera-to-Cloud system. Use our camera provisioning tool to program already-deployed cameras to connect directly over a secure tunnel to the platform. It only takes a few minutes to load the IPTECHVIEW plug-in software (AX-LINQ) to existing cameras and integrate them into an IPTECHVIEW cloud account.
The advantages of the cloud really become apparent when realizing that cameras can now work standalone with no local server at all. Just Cameras and Cloud™. With AXIS cameras there is no need for installing a gateway or server. No NAS is needed for recording since cameras can record directly to the cloud.
Direct Cloud has many advantages. There is no local storage hardware to maintain or take care of. No shelf, clean, or climatized space is needed. No operating expenses like electricity, maintenance, or software updates are needed. Even virtualized servers need allocated resources. IPTECHVIEW in the cloud has no extra cost other than the pure subscription price. Additionally:
Security is higher in the cloud. (On-premise does have as many resources, scrutiny and oversight as security in the cloud.)
Cloud-based video surveillance, like IPTECHVIEW, is intuitive and simple to use - from anywhere, on any device
Cloud-based service will allow you to get extra income due to offering your customers ubiquitous viewing services
The platform expands as needed, adding analytics such as Automatic License Plate Recognition, door access control, IoT environmental sensors, and more. A world of opportunities in new valuable services
Admins can securely manage cameras in the user interface to see what is going on and diagnose issues to make necessary changes remotely which will save enormously in installation and maintenance expenses.
The surveillance access of IPTECHVIEW is browser-based, so it will always be updated, and users can get into the system securely from devices of their choice.
AXIS integrators have additional advantages with IPTECHVIEW:
1. IPTECHVIEW is similar to AXIS IPP Utility, accessing cameras from the cloud, but more securely with NO port forwarding needed. This allows live and recorded video, and multi-site central management for the security cameras and other edge devices.
2. IPTECHVIEW includes easy-to-use, but comprehensive management functions similar to the AXIS Device Manager, remote firmware updates, and other over-the-air updates using our LTE Gate PoE+ modems, for example.
3. IPTECHVIEW is easy to set up. IT scans for AXIS cameras on the a site similar to AXIS IP Utility. It adds the camera to the new customer account and makes them available to authorized users for remote access of their live and recorded video, remote management, and setup of remote camera deployments.
4. IPTECHVIEW supports all modern AXIS cameras that support ACAP and SD cards and some other NDAA-compliant cameras.
Moreover, we can say that IPTECHVIEW:
It is engineered to be highly scalable and has no practical storage limit. No extra bridges, gateways, or NAS are needed. The Just Cameras & Cloud™ architecture makes the design of any system much easier
It blends storing of an in-camera SD card video with cloud storage video. This enables low bandwidth operation and ensures continued basic functionality even during Internet outages. It also eliminates "viewing gaps" in cloud storage of competitor's solutions by making even the latest events that have not had time to upload to the cloud available seamlessly from the SD card
It was also designed to not require any local software and runs browser-based on the user's desktop computer, laptop, even Chrome Book, tablet, and smartphone. It is genuinely BYOD (bring your own device). Users can immediately access the system once they know their URL and credentials. Just add the URL to their favorites, and they can now always log in from anywhere, at any time
Let us know when you want to test IPTECHVIEW with your own cameras. Think about how much extra you could earn AND save! We will guarantee time means money. As soon as you do that, you will get the benefit of offering IPTECHVIEW to your customers.
Contact us at 972-220-1110 #3 or sales@iptechview.com today!