How To Access Your AXIS Cameras Remotely Over The Cloud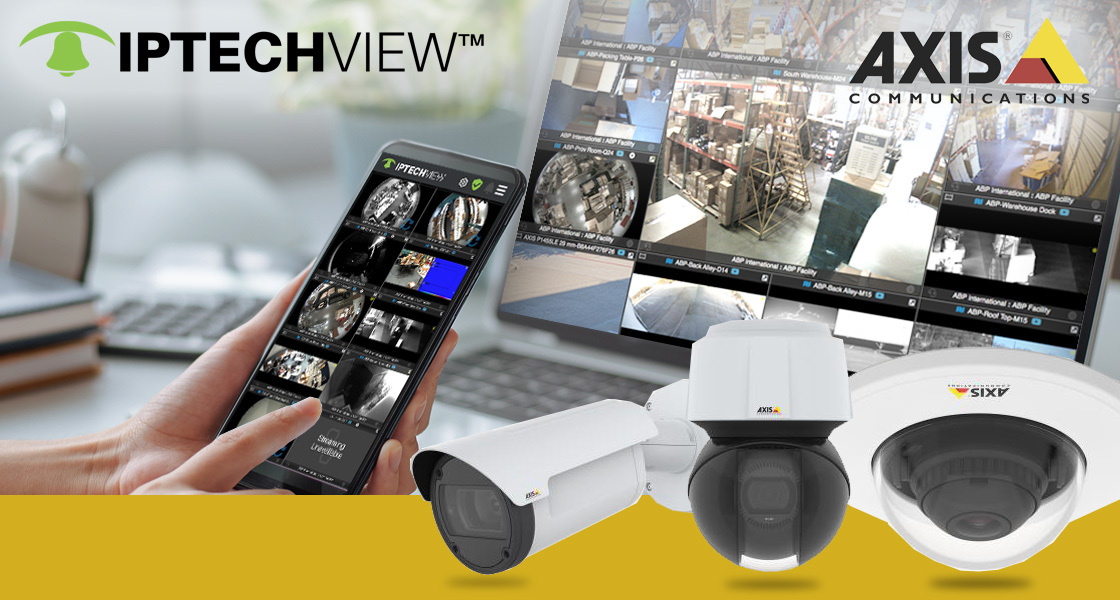 The ability to see our surveillance videos is more valuable the farther away we are from the source of the video. When you are at work and can just walk over to the warehouse, the video of the warehouse is not as valuable as when you are at home when an alarm goes off at night in the warehouse area, and you would want to see the warehouse. Therefore naturally, there is a significant demand for seeing video remotely.
Below are several approaches that are most frequently used to access security cameras remotely, some of these are better than others, and some are bad practices that should not be used.


PORT FORWARDING
The most straightforward and most typical way is to add a rule to your #router or #firewall to port-forward the business's external IP address and Port so that it connects directly with the security camera.

There are two problems with this. First, it is dangerous. Anyone scanning your company or home IP address for open ports will find your security camera. This option may have worked ten years ago, but today there are so many scanners looking for vulnerable unprotected IP addresses and ports that your camera will be found in a few days, sometimes hours. There is software that will detect the type of camera and knows the brands' admin/password defaults for your brand, several backdoors for many less expensive brands, and potentially automates brute force attacks. Plenty of articles in the press discuss how cameras are being hacked and get put on public display all the time.

Second, there are many practical issues around port forwarding. It is only possible to do it with access administrator access (password) to the routers. Frequently service providers offer managed routers as part of their service, and users do not have full access to port-forwarding parameters. Or the company's IT department will rightfully prevent this approach from being used since it can introduce an element of risk into the company's network. Last but not least most resellers and users that try this approach find it a somewhat transient solution. The reason is that whenever there is a change of a router, a router update or IT has to factory reset the router for security or update reasons usually, all these port forwarding rules get lost. This becomes very annoying since users frequently will not be able to view the video in the event of an emergency, and the installer has to change and validate port-forwarding settings frequently.
BRIDGE DEVICES/ BRIDGE SOFTWARE (Hybrid Cloud Solutions)
Recently, several vendors have come to market with a gateway or so-called bridge device that offers cloud access to your cameras. Yes, these devices are safer than just leaving a port open on your router for every camera, but they constitute a security risk and offer new problems. For starters, most devices only can handle a small number of cameras. Most sell smaller boxes for 8 or 16 cameras and sell more expensive servers to handle larger numbers of cameras.

The problem with this type of "box in the middle" or server software solution is multifold :

A. There is a cost per box. (Users may need several boxes).
B. The box now becomes a potential single point of failure for all cameras connected
C. The box may contain a backdoor/trojan entry point into your network
D. Some sell virtual bridges that run on one of your PCs or VMs and may get hacked
CLOUD ACCESS SOLUTION (Cloud Video Surveillance to Edge Device)
The last solution is a pure cloud solution where the security cameras as edge devices each individually connect themselves to a secure cloud service. The users then connect by securely logging in from anywhere over the cloud with their username and password using two-factor authentication. When authentication is passed, the cloud system links the user with their account to see all the security cameras at their location to which they have access. In this case, there is no single point of failure, no extra hardware to be installed and maintained, and no extra point of weakness.

When selecting a cloud access solution, it is crucial to pick a company that has been in the market for some time and can prove its SLA (Service Level Agreement); you want a solution based on a redundant architecture and a worldwide footprint that operates with high integrity. The company must comply with EU-GDPR rules and regulations when operating in Europe.
At IPTECHVIEW, we created a Cloud Platform to manage IP Edge Devices securely. We have redundant servers in Europe and USA and support customers worldwide.
Starting as an IT-centric company, we built our platform from the ground up based on security by design. When many of our customers expressed that they no longer wanted to depend on premise VMS solutions and wished our platform provide them with not only network access but also an easier-to-use application with a user interface so easy that people with no knowledge of the specific VMS (Milestone, ONSSI or Genetec, etc.) could be given access to see their cameras remotely we created IPTECHVIEW SURVEILLANCE.
Since its first release for MOBOTIX security cameras in 2017, IPTECHVIEW has included AXIS business security camera support and some NDAA cameras. The product grew to become an innovative Cloud VMS (Video Management System) with proactive alerts that can be personalized by each user. It also includes analytics like LPR (License Plate Recognition), people counting, temperature, heatmap, remote SCADA data for industrial applications, basic PSIM functionality, Cloud Storage, recorded video, time-lapses, and much more.
Our solution to the problem
AXIS cameras are typically connected to an on-premise VMS like Milestone, which provides options to see the cameras when in the building but requires a computer with a client to see the cameras and some training to use the system.
The IPTECHVIEW solution is 100% Just Cameras and CloudTM . No servers, boxes, or software need to be installed locally. Your reseller/technology partner will simply create a cloud account for your business, run our camera onboarding software locally within your network, enter camera credentials, and these cameras will connect and start talking to our secure server and become part of your account where you can then see them from your devices and our app.
IPTECHVIEW can be deployed as a local overlay in addition to an on-premise VMS to provide easy viewing functionality, as well as privileges to capture, archive, and send video clips to management or law enforcement from remote devices.
For companies in need of a multi-site solution, IPTECHVIEW offers a 'map view' to see all locations, navigate from Map to local aerial view, blueprint by floor and show the positions and angles of all cameras. These can be seen by hovering over them with the mouse or touching them with your finger when using a smartphone to access the camera.

Ask your current technology partner to show you IPTECHVIEW for your AXIS cameras, call or email us to see a demo, or get contacts of technology partners that can help you to set up IPTECHVIEW with your AXIS cameras. Info@iptechview.com  Phone: 972-220-1110 Option #3
More details online https://info.iptechview.com/free-axis-iptechview-demo-end-user/
Discover more about running a legacy VMS system in parallel with IPTECHVIEW in the blog below: The IPTECHVIEW VSaaS Model