Simplifying User Management For Cloud-based Video Surveillance With Single-Sign-On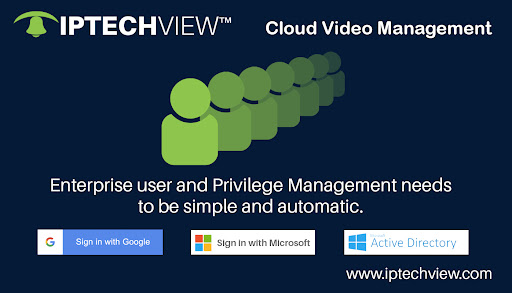 Customers' first experience with their new software dramatically influences how they feel about the solution, how they will interact, their quality judgment, and their disposition to promote the solution to others, even to refer you to new customers.
At IPTECHVIEW, we learned from our experience working with hundreds of partners that the process of distributing user credentials to a new application and for people to log in the first time often can get botched. People do not get the proper credentials. Password security protocols are not being maintained. The best way around that is to embrace single sign-on.
We decided to allow users to log in with their existing primary corporate credential system and their own email. IPTECHVIEW works with the three largest providers of email credentials:  Google Gmail & Enterprise Mail, MICROSOFT Outlook, and our enterprise version with Microsoft Active Directory.
Desktop Login Interface: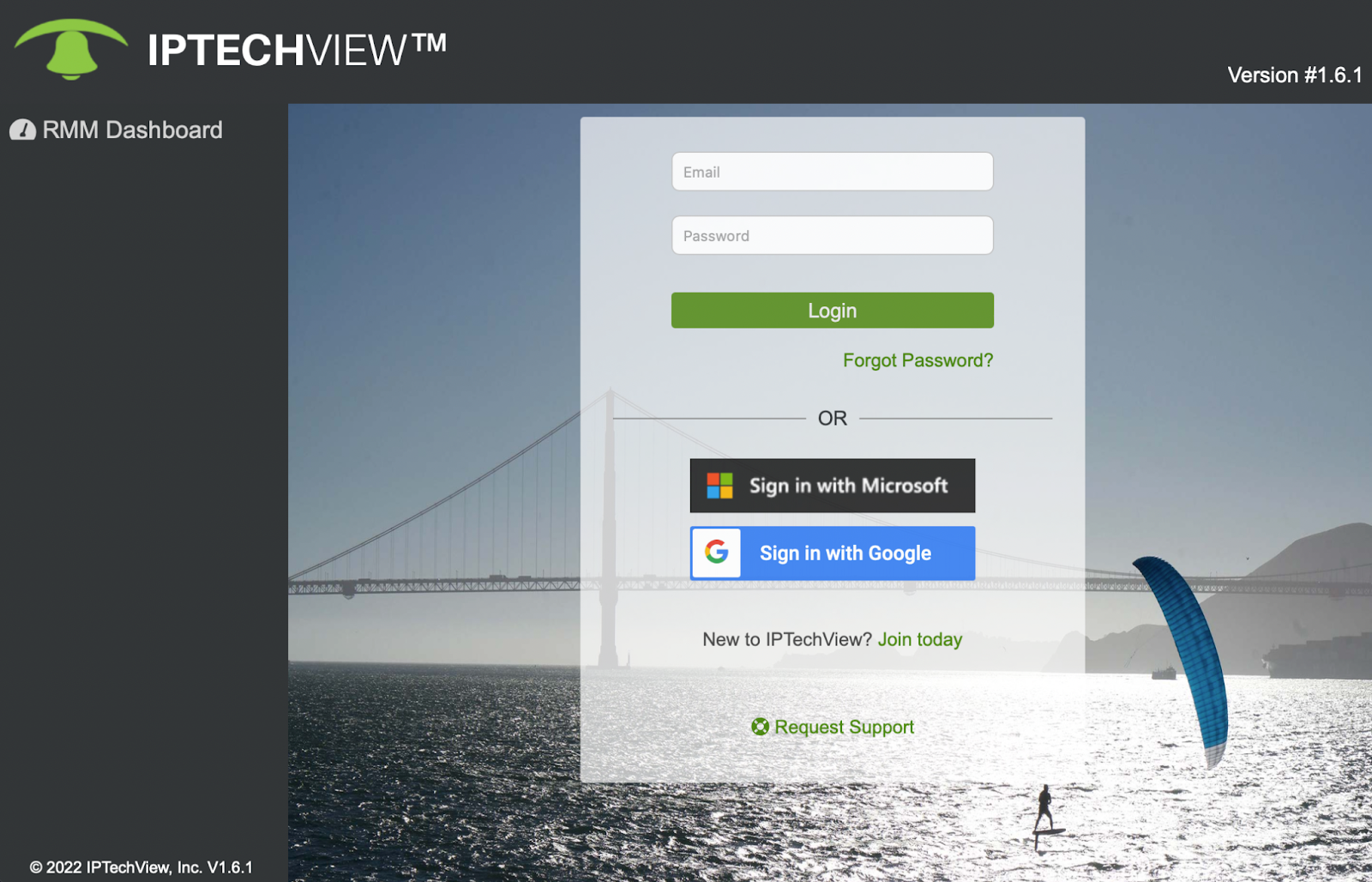 Users love it. They just log in with their regular office email address and password. By default, they can use any biometric solution on their corporate devices to access the cloud video management and their business security cameras.
This makes Integrator's life so much easier too. Just add a list of all users with email addresses to the customer access list. Done. User management becomes more like managing a party guest list.
This is one of the many ways IPTECHVIEW democratized Video Access while at the same time making it safer. Depending on users and user status 2FA is either mandatory or optional. (For Admins, 2FA is mandatory.)
Depending on system type, users will have access to either different customer accounts or get more granular privileges assigned from an Active Directory grant. This must be customized and set up between corporate IT and IPTECHVIEW's Implementation team.
Phone Log in Interface:
Last but not least, it's significant enough to mention that our browser-based methodology and Single Sign-On work on pretty much every device, be it a desktop, laptop, chromebook, Pad, or Smartphone.
Simplified User Management for us also means easier BYOD. In all industries, users want ubiquitous access from their own devices. Many schools use IPTECHVIEW and love that their Administrative staff and ISD personnel with Chromebooks can use these to get full situational awareness of their building. Building management employees, Managers, HR, CEO, Industrial users, manufacturing engineers in industry, or Oil & Gas all want the easiest option to do everything they can on their phones from wherever they are.