Waste Management: How Security Cameras And VSaaS Help Tackle Some Major Challenges
As in other posts we want to show how Video from Security Cameras can be used to improve efficiency, workflow and also security in industrial processes - today we will focus on waste management.
In the simplest terms, waste management can be defined as the collection, transportation, and disposal of garbage. Why is this term important? As an integral part of sustainable development, only targeted, effective waste management can reduce our global footprint.
In 2016, the global population produced around 2,046 million tons of waste per year. By 2030, the forecast predicts a 30% increase, and this will continue to rise. An important fact is that the United States alone produces 277 million tons of trash a year, which is by far, more than any other nation in the world.
Waste is a complex issue. There are several types of waste arising in a variety of contexts and which also have to be treated in different ways.
From disposal to reuse
One of the main causes of the waste problem is the wasteful use of raw materials by the "throw-away society." Today, around 60 billion tons of raw materials are consumed annually. Compared to 30 years ago, this marks an increase of around 50 percent. Waste prevention, repair, treatment and recycling are increasingly becoming the priority for the world.
Recycling and treating waste also require at least temporary waste storage. This is carried out by waste management and recycling companies or, in some cases,directly by each industry.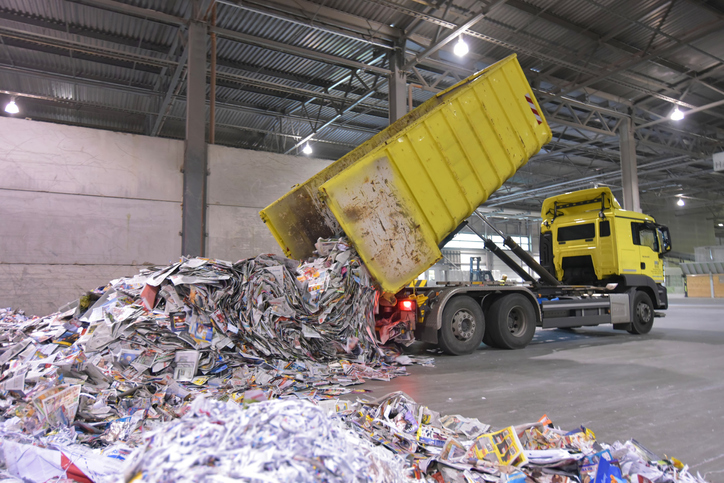 Waste can cause a range of problems, especially if it is toxic to people and the environment. There is also the possibility of the waste being infectious, chemically reactive, combustible or explosive. All of this requires special handling, monitoring and protection, which can be effectively supported by intelligent video technology.
Fire protection as a key issue: Pan-Tilt Cameras as very effective prevention tool
Fire protection poses particular challenges for companies in the waste management and recycling industry. One key aspect is the large open spaces, with many premises extending over several acres of land.
MOBOTIX Cameras with thermal radiometry (TR) technology are calibrated, industry-standard with high-end thermal sensors with a Thermal Sensitivity (NETD) of 50 mK that allow to measure thermal radiation throughout the entire imaging area.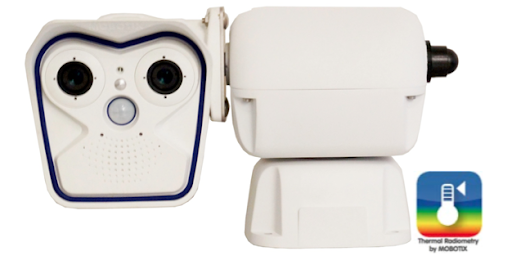 By using heat signatures and applying ranges MOBOTIX Thermal Solutions mitigate overheating, and enable first line of detection of problems. MOBOTIX's range of thermal cameras not only provide meaningful thermal images, but can also automatically trigger temperature notifications and events within a range.
High-end cameras, such as the MOBOTIX video systems, are designed to withstand ambient temperatures between -40°C and +65°C. IP66 and IK07 protection classes ensure maximum resistance to external influences (humidity and shock). Furthermore, these kinds of video systems can be equipped with vandalism-proof housings or special housings which make them a fit for numerous applications, even in the most demanding environments.
Video technology as an optimization process
With our IoT Cloud Control Platform IPTECHVIEW and the MOBOTIX Thermal camera (PAN/TILT engine enabled) you can deploy specialized intelligent solutions to detect fires on landfills or on vehicles that transport the waste. Get alerts of areas that are reaching critical temperature, over large zones, and react faster while having a secure overview of the area.