IPTECHVIEW Joins CANASA
IPTECHVIEW has been growing in stealth mode through the pandemic and has more than 100 successful installations running on our Video Surveillance as a Service Platform today. This year we decided to get serious and joined the prestigious Canadian Security Organization CANASA.
This month Christian Findt, who manages IPTECHVIEW's operations in Canada, had the privilege to do a short video interview and brief presentation together with Steve Basnett, Director of Tradeshows and Events at CANASA. Christian explained the still somewhat innovative concept of IPTECHVIEW, a Cloud Based Video Surveillance solution as a service, in short, often called VSaaS.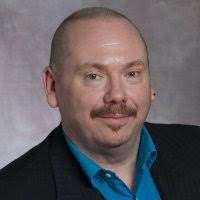 IPTECHVIEW is unique because it is designed to be entirely server-less, and no local equipment other than the cameras themselves and their POE switch need to be installed. Christian Findt explained our concept and slogan which is "Just Cameras & Cloud" TM . Our success is also derived from the fact that we focused on simplifying the platform for the users. We spared no behind-the-scenes work in our code to make the front easy and simple. Like your smartphone, you should not need manuals or lengthy training to use IPTECHVIEW SURVEILLANCE.
IPTECHVIEW is also made so customers do not have to suffer a "vendor lock-in". We support several leading camera brands including MOBOTIX and AXIS and we have also started our own line. Our selection criteria for the business-grade security cameras were durability and cyber security. MOBOTIX cameras have proven to be very reliable in the Canadian climate. We have seen projects purchased from our sister company ABP TECH Canada rolled out by our Canadian partners that have lasted over twelve years.
We are very excited about joining CANASA and will work together with the association following their mission to provide high-quality security education. We will also join some of the tradeshows and believe that, especially for a new VSaaS model, it will be important to collaborate with CANASA in advocacy work.
Canada's expansion and geography make commercial cloud video surveillance VSaaS particularly valuable for companies since the solution is designed to be maintained remotely. The security cameras IPTECHVIEW uses are proven to work well in the sometimes extreme Canadian weather. All active systems like storage, monitoring, and event notifications are in the cloud allowing the cameras' health and recording function to be remotely monitored and for all maintenance and configuration to be done by the user IT department or by their integrator.
IPTECHVIEW is highly secure with 2FA available for login, and different privacy options, with all camera communications going through encrypted tunnels and all remote storage at rest being on encrypted storage.