Force Security Solutions Says IPTECHVIEW MxMSP & MxLINQ Improve MOBOTIX Installs and Give End Users Excellent Access to Cameras
Guest Blog
An ABP Technology Interview with Force Security Solutions of Virginia
Located in Manassas, Virginia, just outside of Washington, D.C., Force Security Solutions is an award-winning and longtime MOBOTIX installer that designs and delivers highly effective and affordable security products and services. As 2018 MOBOTIX Partner of the Year - and previous winner of the Growth Strategy of the Year and New Installer of the Year Awards - President Ken Kocher and the Force Security Solutions team rely on MOBOTIX products to deliver high quality and reliable video surveillance solutions.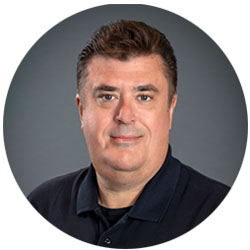 The Force Security Solutions team was one of the first ABP Technology partners to test the MxMSP and MxLINQ Cloud remote monitoring and management video management platform designed by IPTechView for MOBOTIX video surveillance projects. Ken conveyed their experience with MxMSP and MxLINQ below.


What do you and your team at Force Security Solutions like about MOBOTIX products?
We like that MOBOTIX products are decentralized and that they are unique. MOBOTIX products are rock solid and reliable.
How has using MxMSP/MxLINQ improved your business?
We were one of the original companies invited by IPTechView and ABP Technology to work with MxMSP and MxLINQ during the developing and testing phase. From the very beginning, the MxMSP platform has given us an option to offer a Cloud and managed solution for our MOBOTIX customers. There really is no alternative out there. A lot of our customers do not want to have to worry about having video hardware or appliances onsite and so a Cloud solution is the best option for them. That is why we recommend MxMSP and MxLINQ, because it is a Cloud solution that does not require hardware.
What do you like most about MxMSP and MxLINQ Cloud?
I like knowing that it works and is reliable. It's great to have a solution that end users can use to easily connect to their cameras with the app. The ease of use of the app and the retrieval of the video from the cameras is very impressive.
What can you tell other MOBOTIX Partners that are considering using MxMSP?
I would say to them that MxMSP gives them another recurring revenue stream and the ability to offer additional services, features, and benefits for MOBOTIX cameras that they currently can't get anywhere else.
Force Security Solutions, LLC
www.forcesecurity.com
8508 Virginia Meadows Drive
Manassas, VA 20109
703-286-7205
Contact
Ken Kocher, President
kenkocher@forcesecurity.com
ABP Technology
www.abptech.com
sales@abptech.com