How To Manage AXIS Cameras For Large Multi-site or Enterprise Projects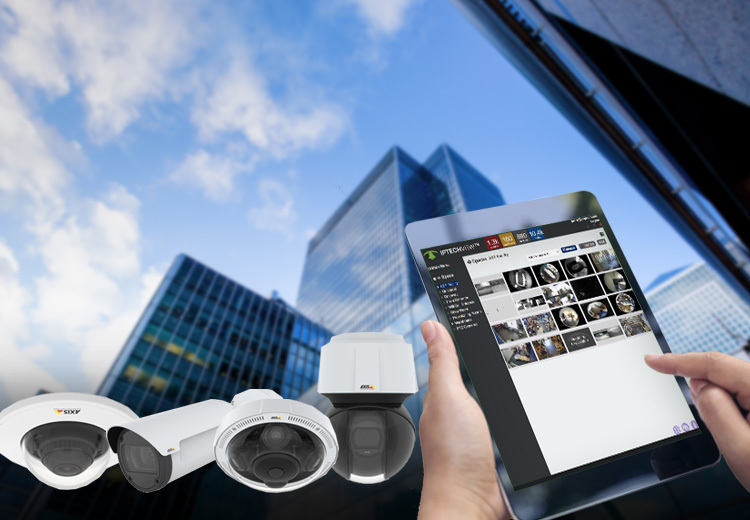 AXIS cameras are robust and great decentralized devices with fabulous on-camera capabilities, including the loading of plug-ins and ACAP (AXIS CAMERA APPLICATION PROGRAM) third-party applications. A central management tool for your business security cameras will be invaluable to managing your camera system efficiently, particularly once you get over 20-30 cameras.
The most typical option you have today is using AXIS Communications' own tools, AXIS Camera Station and AXIS device manager.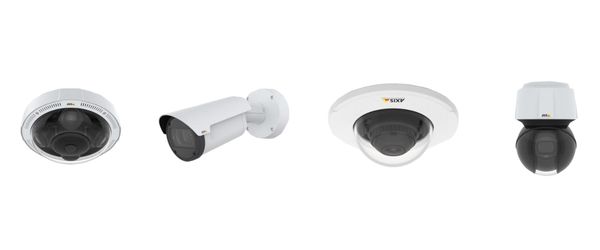 AXIS Camera Station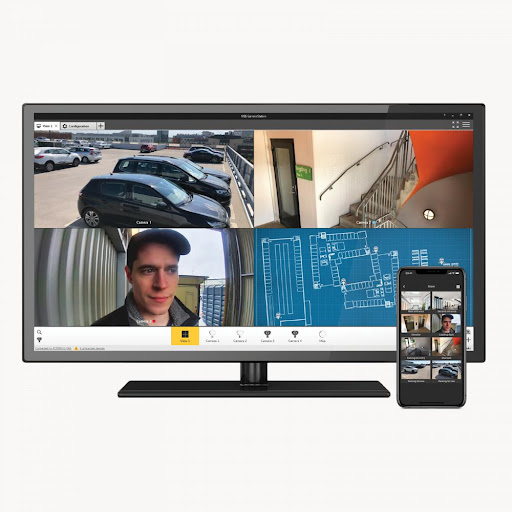 This software can be downloaded for free to test but needs a higher-end server, and you have to purchase licenses for all your cameras. If you have a computer with up to four screens, you can see different scenarios on all screens. The typical user today is in Loss-Prevention or management and has less than 30 cameras. Key features are:

Easy and efficient operations
Easy and efficient video surveillance and access control-
Surveillance and physical access control
Optimized for Axis network products-
Powerful feature set
AXIS Site Designer for system design
Camera Station is a very clean tool and great to use as a starter camera system. Once you deploy more than 20 or so cameras or have multiple locations, you quickly run into limitations of AXIS's Communications Camera Station. It is also not very good to access videos. Most people at that point will plan for using a different VMS like Milestone and maybe combine it with the AXIS Device Manager to manage and update their cameras.
AXIS Device Manager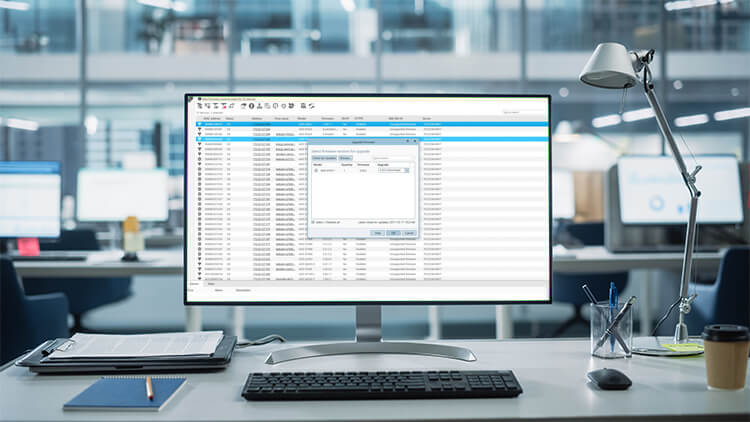 This is an on-premise tool to manage firmware and certificates on cameras.
Manage all larger installations, security, and maintenance tasks — all major Axis devices
Suitable for site installations of all sizes
Proactively manage cybersecurity
Fast and easy configuration of new devices — backup and restore settings
Efficient installation of firmware upgrades and application
AXIS IP Utility is another useful on-premise tool to find AXIS cameras on your network. Another tool that existed but no longer is available is AXIS guardian, designed to help ensure cameras were live and recordings were made, and other tasks. Unfortunately, this product is no longer available.
IPTECHVIEW - Cloud Video Surveillance and Central Management Solution of AXIS Security Cameras 

IPTECHVIEW is cloud-based video surveillance that is powerful yet intuitive and simple to use and includes multi-site central management for security cameras and other edge devices. Here are some features:
Finds AXIS security cameras similar to AXIS IP Utility and adds them to IPTECHVIEW Account for access in the cloud, live and recorded video, and managing the camera itself.
Includes easy-to-use but comprehensive management functions similar to Device Manager, remote firmware updates, and over-the-air updates with our LTE Gate POE+ modems.
Admins can securely remotely manage cameras in the user interface to see what is going on and diagnose issues to make necessary changes remotely in order to save truck rolls.
The server-less solution is designed so you can grow. Projects can scale from small to multi-site-enterprise and can be used in a wide range of organizations, from business to non-profit, education, or government buildings. Administrators and users can receive personalized, proactive alerts on incidents that refer to them specifically and can instantly share access to camera footage and floor plan data with others via text messages, email, and slack for group notifications.
IPTECHVIEW supports all AXIS cameras that are made to support ACAP (AXIS CAMERA APPLICATION PROGRAM) and SD-CARDs for recording video in the camera to the memory card.
IPTECHVIEW SURVEILLANCE is browser-based, so it will always be updated, and users can access the system securely from devices of their choice without needing to install any software. The platform expands as needed modularly, adding analytics such as Automatic License Plate Recognition, door access control, IoT environmental sensors, and more. IPTECHVIEW supports all modern AXIS cameras that support ACAP and SD-Cards. Mobotix and some NDAA-certified cameras.
IPTECHVIEW SYSTEM is the counterpart for the professional managing the platform, the customer IT department alone, or in collaboration with the reseller/technology partner.
This partner-centric platform is designed so that integrators can offer secure and convenient remote support to their customers, always maintaining their customer relationships. Users always get fast support from partners they know and trust.
IPTECHVIEW is easy to set up. It scans for AXIS cameras on a site similar to AXIS IP utility and adds the camera to the new customer account, and makes these cameras available to authorized users for remote access of their live and recorded video and for remote management and set up of remote camera deployments.
IPTECHVIEW also offers optional cloud storage and, in that case, will monitor and alert if there are any cloud recording problems on a protected camera. Many other functions like remote management of cameras, mass configuration changes on the platform, and remote or over-the-air firmware updates of specific cameras.