IPTECHVIEW at Security Canada Central 2022 in Mississauga
Cloud Security Camera solution for Canada. Preconfigured Cameras, Access Control and Secure Remote Management. Faster Response, Less Travel, Reduced Costs.

What a great show it was, the Security Canada Central 2022 in Mississauga last month. WOW, just WOW. As always it was great to meet our Canadian installers and integrators and a great venue for us to meet new partners.

From start to finish, we had a great time with a ton of interested parties. We want to thank everyone for stopping by and learning what IPTECHVIEW is all about.
We definitely learned that Canadian installers appreciated the concept of a system that they can completely maintain remotely. Initial setup, configuration, maintenance, firmware updates, audit configurations, help customers, reboot hardware, everything. With todays of travel, labor and the Canadian climate that makes driving no fun for several months a year our partner centric cloud solution makes a lot of sense..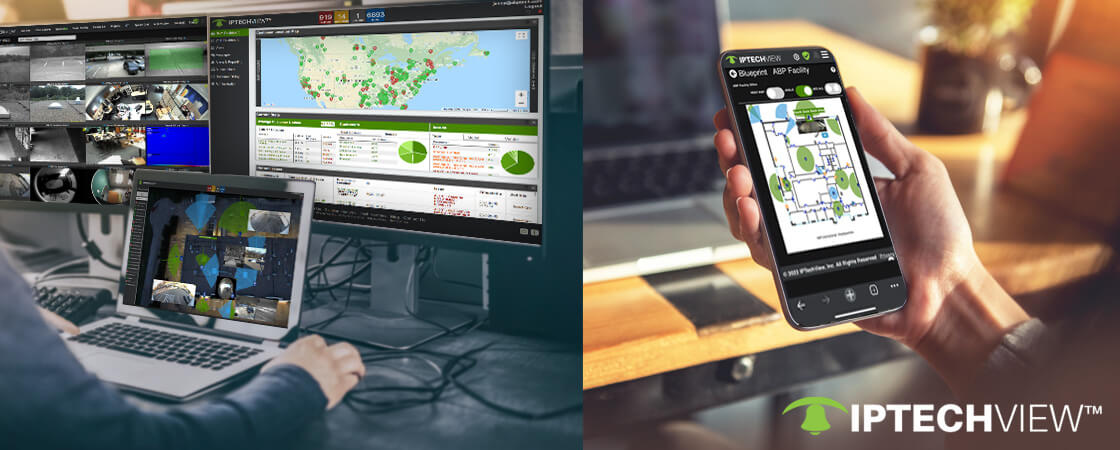 Of course, we didn't come alone but also brought our major brands with us to show what IPTECHVIEW can do. We showed how easy and beneficial it is to connect to MOBOTIX and AXIS cameras as well as the NDAA compliant IPTECHVIEW Universal cameras.
To ensure great connectivity to our platform, we showcased DrayTek and our own IPTECHVIEW LTE POE Gateway which provides not only 4x POE out ports but also a dual SIM card LTE modem and WiFi. This means all you need to connect up to 4 devices to our platform in the middle of nowhere is… our LTE PoE Gateway.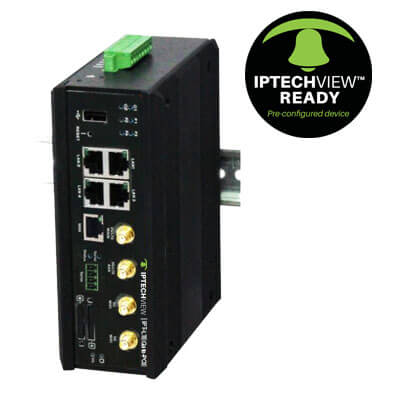 Fanvil's video door station was also present and got attention for being one of the first video intercom or IP video door stations that can be shipped preconfigured and will be ready for final remote setup on the IPTECHVIEW SaaS platform for final remote configuration. The IPTECHVIEW platform even includes registration on a centralized outbound PBX simplifying deployment to mechanical and electrical connectivity and final remote setup of numbers, dial plans, and other details.
While cameras are always important and welcomed, we didn't forget about access control solutions. Our partners from Germany and Taiwan, namely Kentix and Fanvil, showed their system and door stations as well.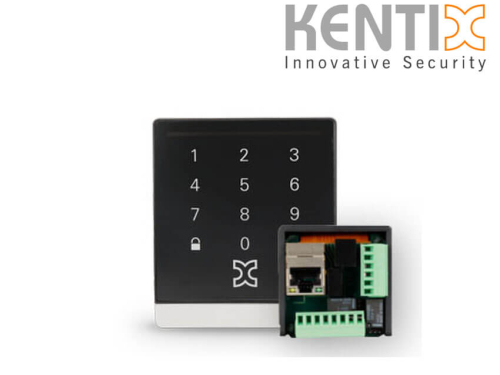 The new Fanvil i64 door station and especially the Kentix SmartRelay were of much interest to our booth visitors. It's not often you get so much positive feedback in such a short amount of time.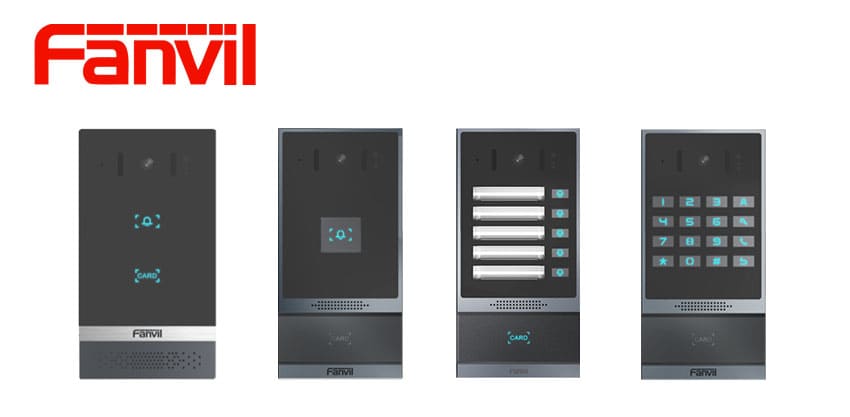 A special thanks to the team who helped tirelessly to educate and showcase what we have to offer. It was great seeing all in action but the 'Oscar winner for the most passion shown to visitors' clearly went to Robert, as you can see here: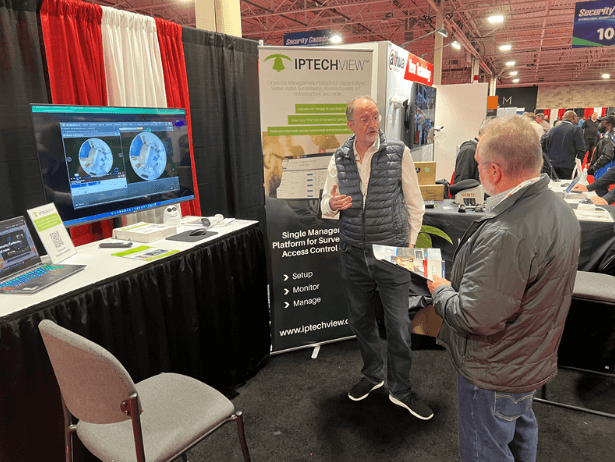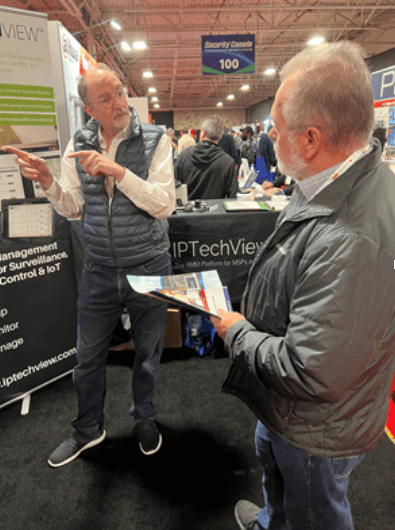 Overall, we really enjoyed the show. We were in great company with our booth neighbors and other vendors participating.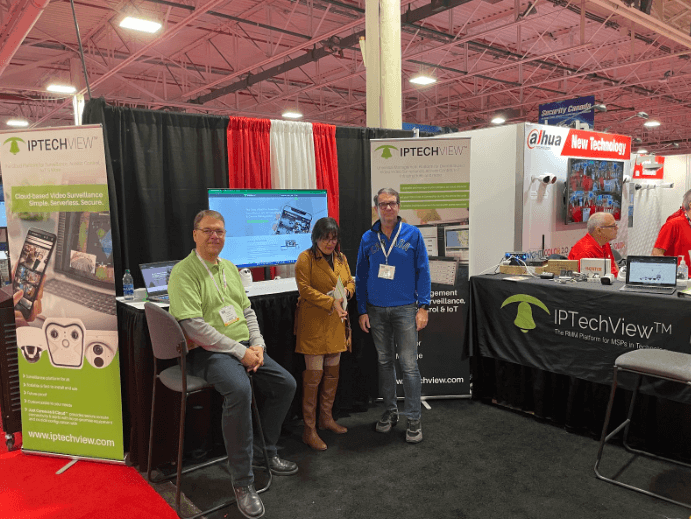 We are very much looking forward to returning in 2023! In the meantime, please, contact us for virtual demos and your own StarterKit to unleash the power of cloud-based management, recording, and analytics!
Last a big thanks to Steve on the Canasa team for the great organization and for his introductions to the local press.